Geometric Design 
With a stunning 3D patterned high gloss plastic and shiny stainless steel trims, the Vector collection is guaranteed to make an impression. 
The Vector kettle has a 1.5l capacity, making up to 6 drinks at a time whilst the 3kW element means you get your hot drink quickly.
Illuminated Buttons 
The Vector toaster also comes with illuminated cancel, reheat and frozen function buttons.
The variable control setting makes sure you choose your preferred level of browning.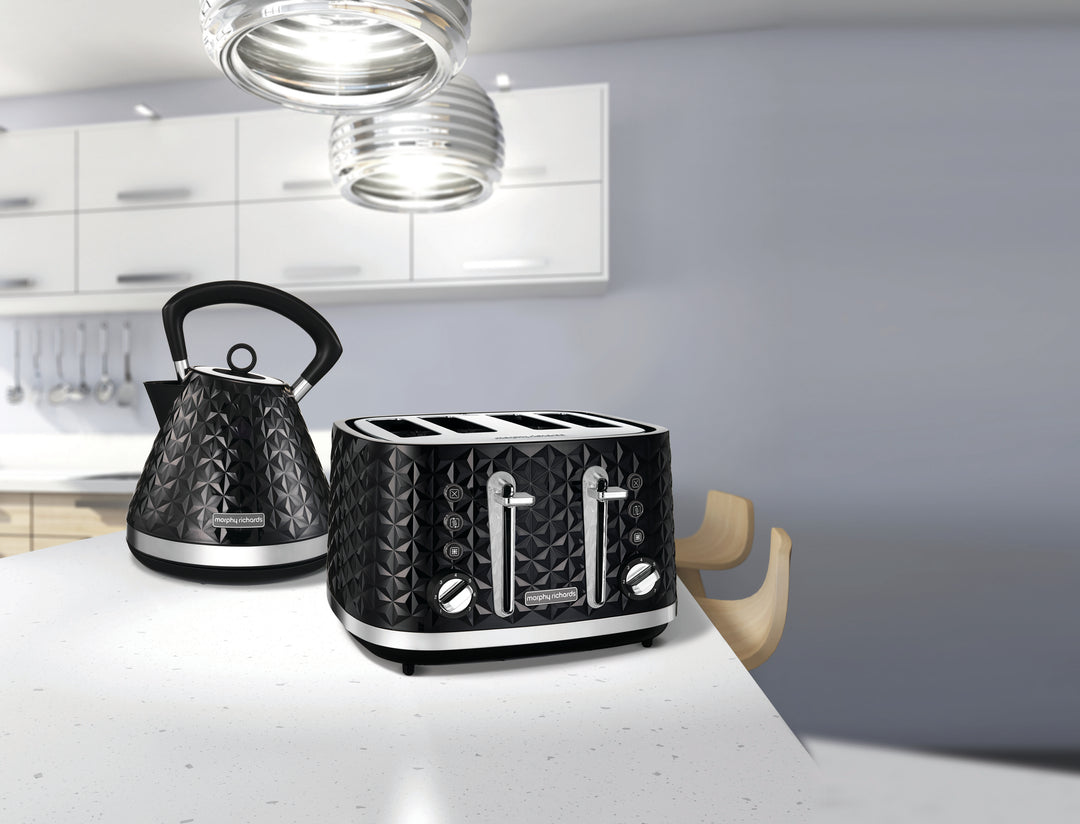 When Morphy met Richards
In 1936 Donal Morphy met Charles Richards. Engineer met salesman. Technology met human. Function met form. And with that, they set out to make our lives easier and our homes happier.